"It doesn't matter whether you come in first, in the middle of the pack, or last. You can say, 'I have finished.' There is a lot of satisfaction in that." – Fred Lebow
Family is at the heart of everything Kimball Midwest does. After all, we are family owned and operated. We're also proud of our superior products. When we have a story that combines both, we can't resist sharing it with you.
Kimball Midwest Sales Development Trainer Alex Pacheco and his son, Gabe, recently participated in that most cherished of Cub Scout traditions, the Pinewood Derby. Pack 672 held the event in Hilliard, Ohio, in January.
When it came time to design and make the car, Pacheco turned to the Kimball Midwest catalog to get the needed supplies. Gabe wanted his car to resemble Bumblebee (of "Transformers" fame), so they chose the necessary paint colors – yellow and black. It was only after they completed the paint job that Pacheco realized they were also Kimball Midwest's colors.
They used the following Kimball Midwest products:
Gabe raced his car in four heats, placing first once, second once and third twice. "His average speed (to scale) was 190 mph," Pacheco said. He narrowly missed advancing to the Pack 672 finals, but he placed fifth overall in his Wolf den.
When it comes to an event like the Pinewood Derby, it's not about winning. It's about the process of turning a block of wood, four plastic wheels, four nails and other materials into a mini car that can race.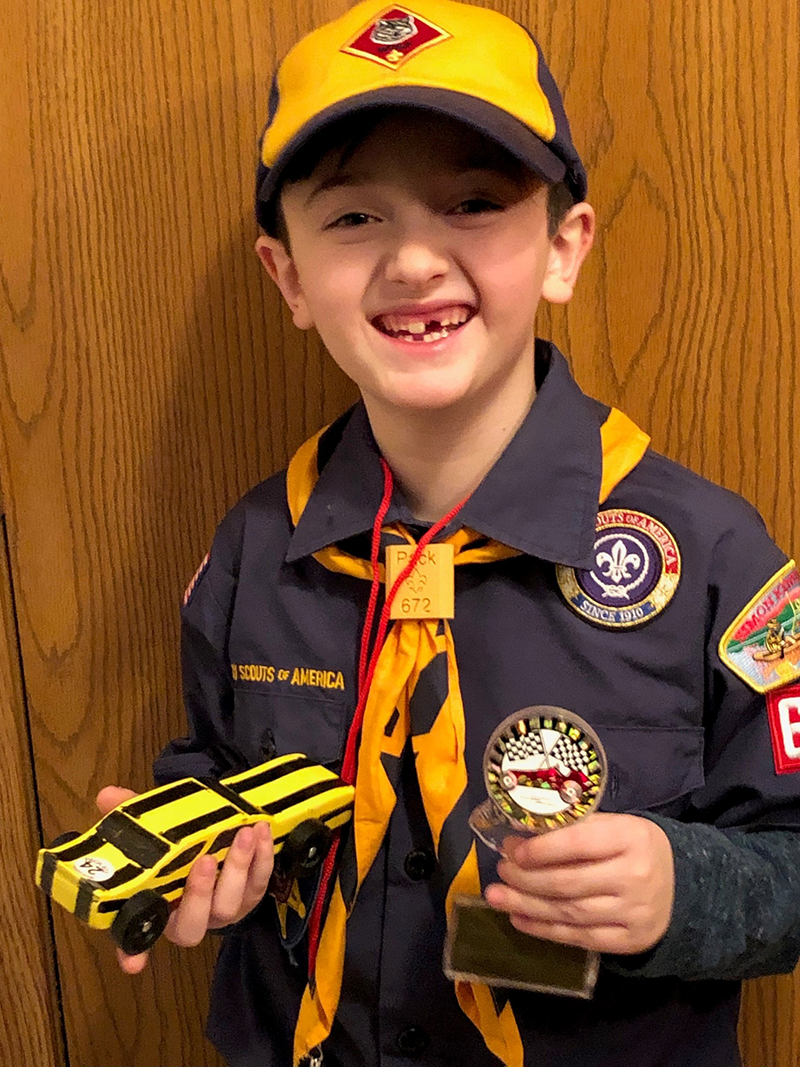 Photo Credit: Alex Pacheco, 2019
"Gabe is very proud of his car and can't wait to see what he can do next year," Pacheco said.