As the name would suggest,
cut-off wheels
are made to cut things off. Be it a stubborn bolt, nail, separating a weld that is no longer needed, or simply needs to be separated and redone.
In short, cut-off wheels are used to change the shape of metal. Either to cut it off, or to cut out portions of it. They are not made for fine work. They leave the surface rough and it will likely need to be deburred and smoothed before using the pieces for their final application.
Kimball Midwest offers many different cut-off wheels for your various projects, including ceramic, Super-Maxx, Super-Maxx 2, Super-Maxx Lightspeed, Endura-Maxx and the DiamondX. As expected they come in just about any size or configuration necessary.
But which one is right for your application? We'll start with the crème de la crème.
The DiamondX
cut-off wheel is the ultimate cut-off wheel. It is the longest lasting high-performance cut-off wheel available. The wheel performs on an almost unlimited range of materials including high- and low carbon steel, ductile iron, cast iron, ceramics, masonry and many more, making it Kimball Midwest's most versatile cut-off wheel. The proprietary industrial diamond grain cuts materials that traditional cut-off wheels cannot.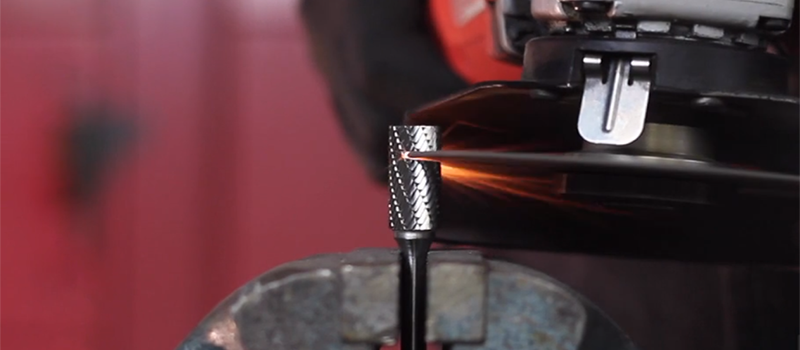 The wheel reduces vibration and sparking and allows minimal debris and dust and no noxious odors compared to conventional wheels. The heavy-duty steel backing helps eliminate wheel breakage, cracking and catastrophic failure.
During testing, the 3-inch DiamondX cut-off wheel cut through 5/8-inch thick sections of stainless steel threaded rod 165 times – that's 40x more cuts than many high-performance ceramic wheels.
There also is a DiamondX cutting and grinding wheel that can make your downtime nonexistent, as changing wheels will virtually become a thing of the past as there are fewer wheel purchases over time and less operator downtime.
It lasts 60x longer than conventional wheels, and it is two-sided, substantially lengthening the life when used as a grinding wheel.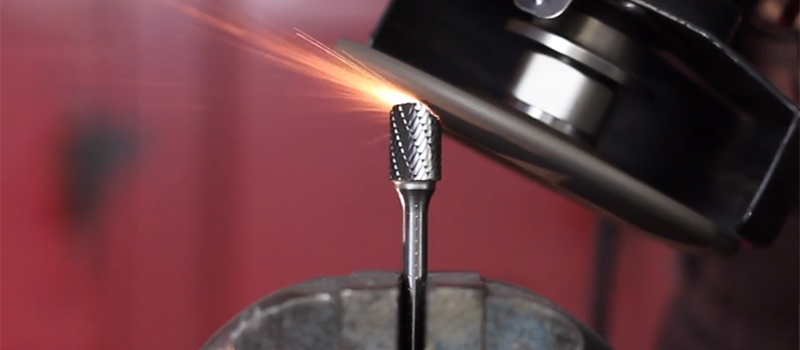 The
Kim-Kut Super-Maxx 2
is the best performing of more conventional cutoff wheels. It was engineered to be less sensitive to grinder performance, meaning even with an older grinder, or one with fewer RPMs, it still will give superior performance. The original Super-Maxx 2 wheels are optimized for use on high-torque tools only
The benefits of the Super-Maxx 2 are its high cut rate, long life and cool-running design.
The wheel is produced using a proprietary abrasive grain matrix that rapidly cuts through mild steel, stainless steel, alloy steels and most ferrous and non-ferrous metals. It was designed to a work with heat sensitive materials, which reduces the chance of heat damage to the work piece.
It has contaminate-free construction, so it is ideal for use on stainless steel in food-processing plants as well as nuclear power.
The
Super-Maxx Lightspeed
is a thinner wheel than the Super-Maxx and Super-Maxx 2 which provides for quicker cuts through material. Its narrow kerf provides for faster cuts through most materials (mild steel, stainless steel, alloy steel and most ferrous metals).
It is formulated to outlast other thin cut-off wheels while its lifespan rivals our other Super-Maxx wheels and still runs cool at higher speeds. The Super-Maxx Lightspeed Grinding Wheel is similarly cool and quick under pressure, chewing through material fast thanks to its self-sharpening abrasive surface.
This wheel dramatically reduces downtime from switching wheels on your grinder. It cuts quickly, grinds easily and finishes surfaces, too. It is ideal for steel and stainless steel, including pipe cutting, weld grinding and general metal finishing.
Like the others, we make it to last with our aggressive abrasive grain and it's backed up with the safety and strength of a multi-layer fiberglass reinforcement.
The
Kim-Kut Zirconia
Hi-Performance Cut-off Wheel can cut at least twice as fast as aluminum oxide abrasive wheels and lasts up to four-times as long. It provides less cutting heat and damage to the work piece than traditional cut-off wheels.
It has outstanding speed and life cutting mild steel, stainless steel, alloy and most ferrous metals.