As spring winds down and summer heats up, it's a great time to check out your fleet vehicles and make sure they're clean, both inside and out.


Whether your company operates a dozen pickups or vans, or hundreds of big rigs, it's important to take the time to keep your vehicles looking their best. Cleanliness is key to keeping your people and equipment on the road over the long haul.


This is especially true for long-haul trucks and other work vehicles where workers spend a lot of time, in some cases eating and even sleeping there. In those situations, keeping things tidy might be even more challenging, but it's even more important, preventing bacteria and germs and eliminating distractions.


Get rid of unnecessary items
Organize your belongings
Take out the trash
Dust
Vacuum regularly
Clean the glass
Schedule a professional detailing service
Although most fleet managers readily think about oil changes and other mechanical preventative maintenance, sometimes cleaning can be overlooked or viewed as trivial. This couldn't be further from the truth.


Interior cleaning


A good detailer will restore the shine on your vehicle's interior and exterior surfaces and protect them against weathering and other deterioration. Be careful, though: Some detailers work on both
interior and exterior
surfaces, while others are designed
only for interiors
. When choosing a detailer, you'll want to choose one that generates the shine you're looking for without making surfaces greasy or slippery.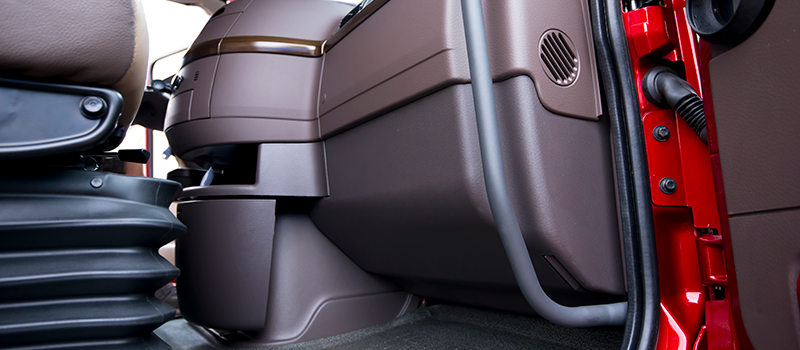 Another important part of interior detailing is cleaning the fabric surfaces such as upholstery and carpet. A
quality fabric cleaner
will lift stains and remove them while also providing a pleasant odor. If your vehicle's seats are vinyl or leather, you'll need to use an appropriate
cleaner
for those surfaces, as well.
Detailing might be a dirty word to many people, but cleaning a vehicle's interior is important, too. Keeping the interior looking good helps your vehicle last longer and improves the morale of those inside. Few people want to ride around in a dirty vehicle.


Exterior cleaning


Frequent exterior cleaning also is an important part of maintaining vehicles. Exterior washes keep the elements, especially things like salt, bug guts, and bird waste, from making a long-term home on your vehicle and potentially causing considerable damage. These kinds of things can be especially
harmful to your vehicle's paint
. Most wash facilities also offer an undercarriage wash that can help keep the parts exposed on the bottom of your car clean and effective.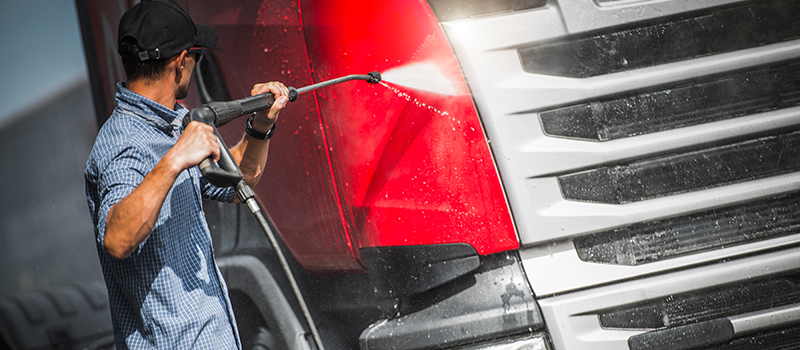 If washing manually, be sure to use a soap that's designed for vehicles, not just dish soap, which can damage the paint. You'll get much better results with a product that's meant for the job. So leave the sponge in the kitchen and use a wash mitt or other product intended specifically for exteriors. The same goes for towels.


Taking exterior cleaning to the next level with waxing is a good idea at least a few times per year. This helps vehicles repel foreign materials and keeps things looking their best, which is great for your business' reputation.


Some products make routine washing and waxing easier, combining them into one easy step. A
quality vehicle wash/wax
removes dirt, salt, bugs, oil, fuel, and more, leaves a wax coating, and then rinses easily. For that extra shine, a
high gloss wax
spray can provide a deep finish all its own.
It's also important to complement the wash/wax with a
higher-power solvent
that will remove the tough residue of life on the road, such as grease, tire marks, tar, and asphalt.