The idea of spring cleaning might be a bit of a cliché, but there's little doubt making the effort to tidy your shop – even for just a few minutes – can pay big dividends in cost savings and productivity.


If starting by diving into your
main shop
area is too overwhelming, you might try starting a bit smaller with your desk or computer system.
Clean Your Desk


Have piles of papers and who knows what else been collecting in your office area for far too long? If so, you're probably wasting a lot of time every week trying to track down paperwork, files, and other things you need.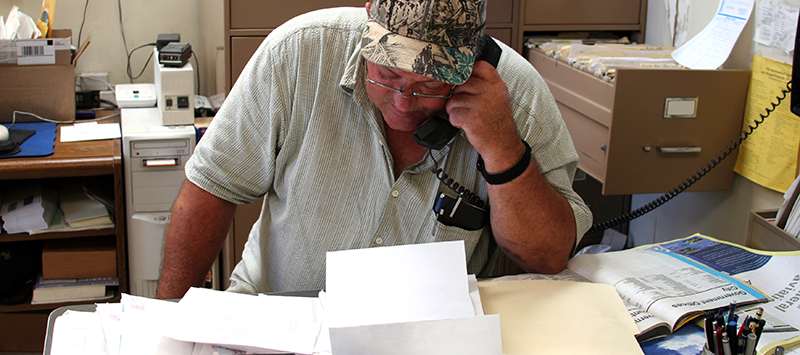 Start by throwing away (or recycling, if possible) things in the office you don't need any longer. Once that's done, it's time to evaluate what's left and where it needs to go.


If you need more storage space, it might be time to invest in a new filing cabinet or bookshelf. Put things away in whatever way makes it easy for you to find them again when they're needed. Things that are needed frequently should kept somewhere convenient, but files or other items that you only need monthly, quarterly, or less can get stored somewhere more out of the way.


You might want to take a minute once all the clutter is cleared away to actually clean the desk and other newly accessible areas. Getting what's left – dust, crumbs, whatever – out of the way for good will make you feel a lot better about what you've accomplished and make things stay cleaner longer.


Of course, these tips also apply to other office areas, such as a front desk.
Tidy Your Computer


Another item that probably is on your desk is another great target for a bit of time-saving organization. When is the last time you decluttered your computer for increased efficiency?


Depending on your tech skills, you might need some professional help on this front, but there are some basic things you can do pretty quickly to get your digital house in order.


This isn't just cleaning your screen and keyboard. Delete files you don't need, file away things that were just thrown on your desktop, and make sure your antivirus program is up to date and has done a full scan recently.
These quick efforts will help your computer run faster and allow you to work more efficiently.
Organize Your Shop


In the end, you'll need to clean the shop itself. Depending on your operation, this might be a much larger task. If so, it's probably a good idea to break it up over several days to increase the chances of actually getting the job done. This also can help you avoid excessive disruption to your shop's normal operations.


Just like your desk, a great place to start when cleaning your shop is identifying things that aren't needed any longer and getting rid of them. Sell them, throw them away, recycle them; whatever makes sense. Just clearing things out is a huge first step.


Once that's done, it's time for the actual organization. Put things where they're supposed to go, and consider if you have the right
storage equipment
for the job. While you're at it, be sure to inspect everything and make sure it's still in working order. Of course, replace anything that's no longer able to do its job for your operation.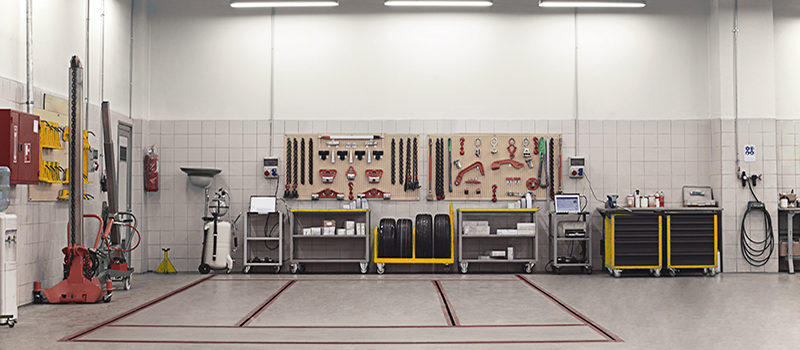 Pay special attention to hazardous materials, ensuring they're being stored safely and effectively. Also, don't forget to check your lighting and

safety equipment

such as fire extinguishers.

Don't Forget Customer Areas



Finally, if you have a waiting area or another area frequented by customers, don't forget to give it a careful look. Giving it a good cleaning is an outstanding way to improve customer perceptions and satisfaction.

Need help getting your shop organized? A Kimball Midwest Rep would be happy to conduct a free shop survey

and a custom CAD drawing showing how our Maintenance Efficiency Centers can help your operation, whether you need a small bin or a whole wall of equipment to organize your MRO supplies. To find a rep near you, fill out a contact form here.

Interested in more topics like these?