In a world where you can get nearly anything at the click of a mouse, old-fashioned customer service is rare. If you're a current Kimball Midwest customer, you likely get regular visits from your sales representative to check inventory, reorder needed items and stock your drawers and bins, among other things. However, we also understand how convenient it is to order products online when you need to.
Kimball Midwest's
website
is at your fingertips 24 hours a day, seven days a week. It's a valuable resource to supplement the personalized service you get from your sales representative, and it's accessible from any computer or mobile device.
Any visitor to the Kimball Midwest website can browse our inventory, watch videos of product demonstrations, read information about our company and access Safety Data Sheets (SDS). In addition, you can do the following: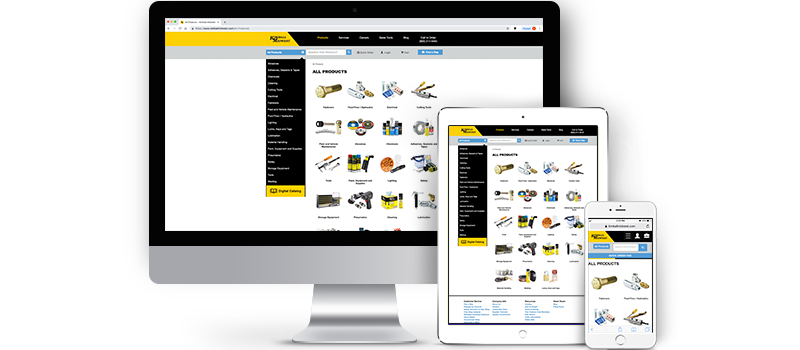 Two online features are available to customers only: a Kimball Midwest online account and True Partners.


Kimball Midwest Online Account


Sometimes you need products between visits from your sales representative. When that happens, you can use your Kimball Midwest online account to order any of our 49,000 products at any time. Having an online account also allows you to:
Track packages.
View and pay invoices.
Access your entire purchase history.
Quickly reorder your most frequently purchased items.
Ask your Kimball Midwest sales representative for assistance setting up your online account.

Our website works on any mobile device, making it easy for you to quickly and easily search and order the parts you need. Shipping is still just as fast as ordering through your sales representative.


True Partners


For the automotive industry, our True Partners program is an effective cost recovery tool for the small, nuisance items used on repair orders. You can access True Partners online, eliminating the need to download software. True Partners gives you the ability to:
Itemize small parts used on each repair order.
Mark up small parts easily.
Create supplemental repair orders.
Run reports.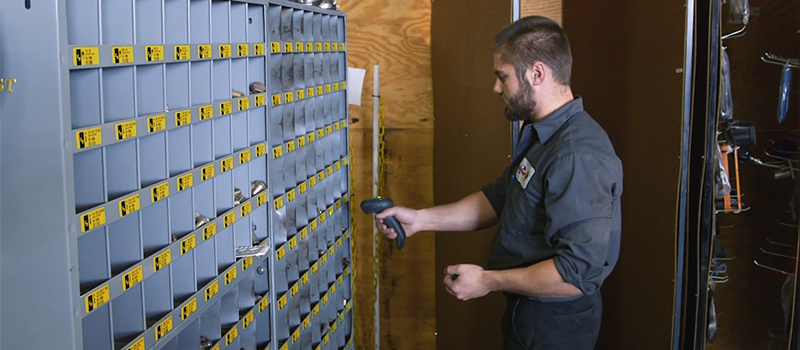 We designed this program based on customer feedback, and it will increase your profitability, save you time and help you track inventory. True Partners is available at no cost, but customers have the option of purchasing a scanner for quicker and easier inventory management.
Ask your Kimball Midwest sales representative for more details.
In addition to our customer-facing technology, our sales representatives also have access to mobile technology that allows them to better service customer accounts. Through these tools, they can quickly process orders, manage invoices, and more while they're still in your shop.
Kimball Midwest is always improving and upgrading our technology to enhance the customer experience. If you need more information on our products and services,
.