In the maintenance, repair and operations (MRO) world, having the right part when and where you need it is vital. You simply can't afford to have your work grind to a halt because of a single missing piece of the puzzle.


But, on the other hand, excess inventory can take up too much space and tie up too much of your money.


This can be a difficult needle to thread, so having your MRO inventory managed by an expert vendor is the easiest way to make sure you consistently have the
right part
when you need it.
At Kimball Midwest, we know downtime costs can add up quickly for any operation. It makes no sense to let a machine or vehicle that earns hundreds or thousands of dollars per day sit idle because you don't have the inexpensive
fastener
or
electrical connector
needed to make the repair.
This sort of scenario is frustrating and can be extremely costly to your bottom line. That's why effective MRO inventory management is vital.


Expert inventory management
ensures you have the right part in the right place when you need it, but rapid delivery is another key component of the system, allowing for quick stocking when there is a spike in demand or inventory needs change for some other reason. Kimball Midwest offers a great example of this service level, with next-day delivery to about 85 percent of customers around the country from our four distribution centers in Columbus, Ohio; Dallas, Texas; Reno, Nevada; and Savannah, Georgia.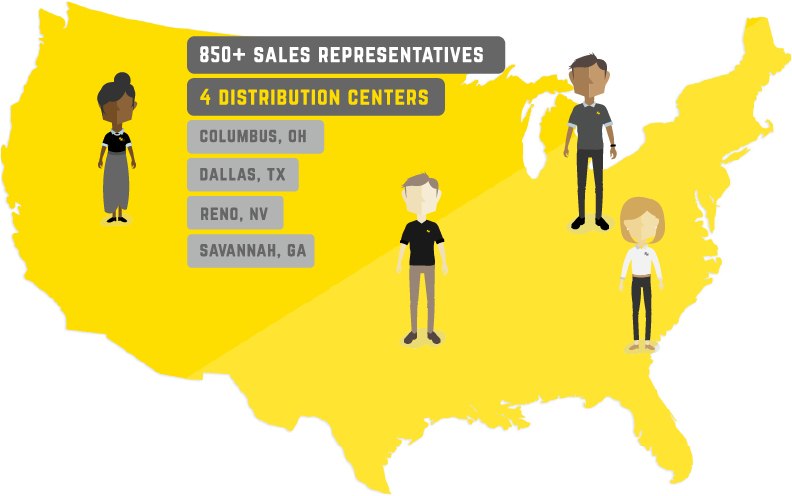 This dependable delivery only is possible if the vendor actually has the needed products in stock at its distribution centers. Again, this is a given at Kimball Midwest with a fill rate better than 99 percent and most shipments sent within 24 hours of an order.


A
recent study by UPS
surveying 300 MRO suppliers and buyers found products being reliably in stock was among the most important criteria for selecting or dismissing an MRO supplier.
In another
recent study
, supply chain company Synovos found many of the 200 companies surveyed in a variety of industries often encountered MRO supply problems that caused "reliability issues or downtime at their plants." The majority of respondents also reported ineffective technology use in their MRO operations.
That is where an
expert MRO vendor
can come in and have a positive effect on your productivity and your profits, working in partnership with your operation to avoid downtime caused by stock shortages and wasted time caused by disorganization. The combination of optimal inventory, saved time and the ability to monitor spending is a powerful trio for businesses of any size.
To get the maximum benefits, simplifying your MRO supply chain to a
single supplier
(or as few as possible) is an important move, providing greater communication, cooperation and trust between your operation and the supplier.