Hundreds of times every year, a Kimball Midwest sales representative effectively organizes a customer's fluid flow operation. Like any organizational effort in a shop, it's so important because of the efficiency it brings.
If you can't find or keep track of how much of any item you have in your inventory, you effectively don't have it. This leads to downtime while you search or are forced to head out to buy the missing part. This kind of downtime is extremely avoidable and can be a major drain on your profitability, as shown in this chart.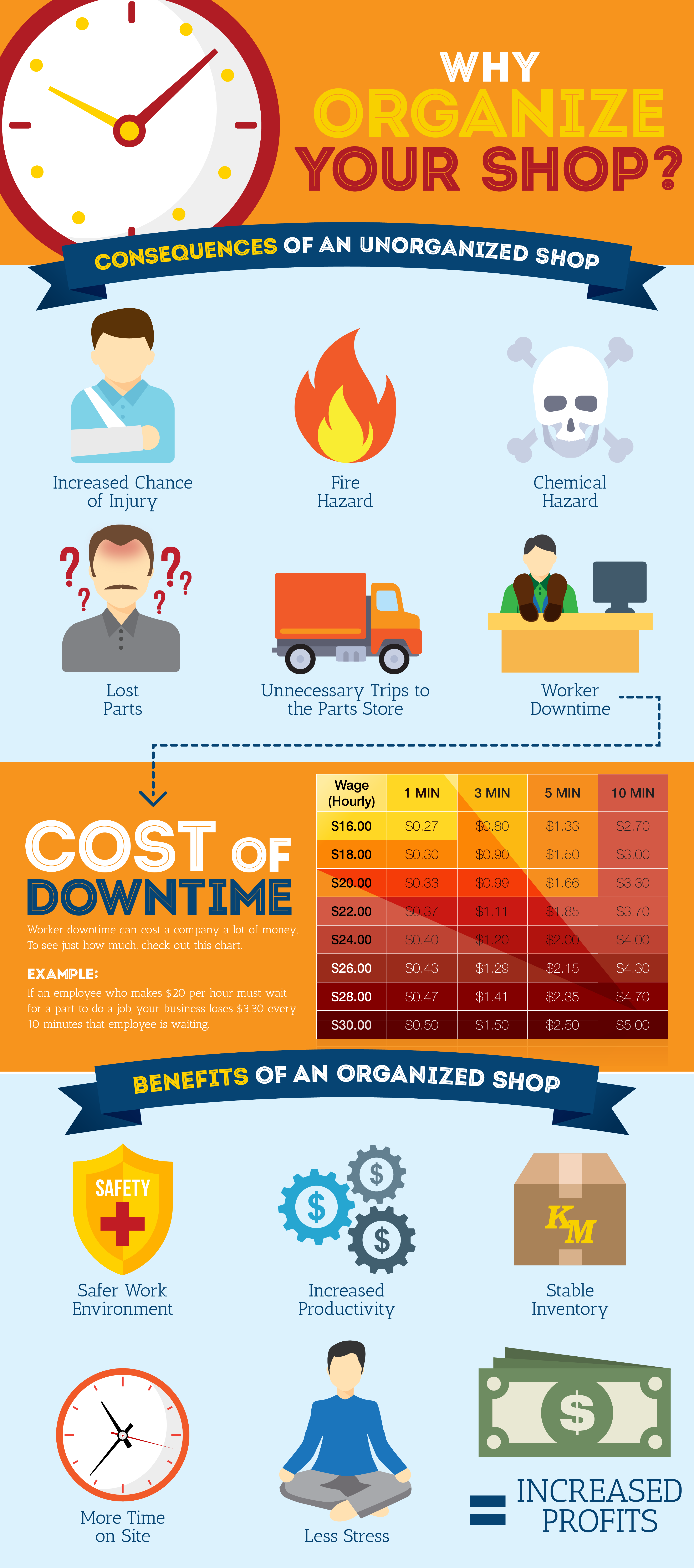 For example, if an employee who makes $20 per hour must wait for a part to do a job, your business loses $3.30 for every 10 minutes that employee is waiting. Many fluid flow items are highly consumable, so organization of your fluid flow inventory is paramount.
Your Kimball Midwest rep is an expert in shop organization and can work with you to create and maintain the right setup for your operation, keeping things in order so you can get the job done every day. In some cases, connecting you with our True Partners cost recovery tool can be helpful, both for inventory and for passing the cost of consumables along to the customer.
We offer several pieces of storage equipment that can help keep your fluid flow consumables, including hose, in order: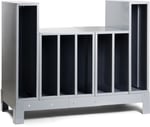 Hydraulics are an important part of the operation of many shops. If you need help obtaining, storing and stocking these vital supplies,