When it comes to your bottom line, efficiency matters. For that, you need an organized space to make it easy to find what you need and tools made to last longer and perform better. An efficient use of space, reduced inventory footprint and high-quality tools reduce your downtime and your maintenance, repair and operations costs.
Let's look at how efficient, high-quality tools can help your bottom line.
Cutting Tools
Do you have a box or drawer full of spent and broken drill bits? If you drill frequently, you know bits require frequent replacement. Not to mention, you need different bits for the various materials you drill. How much of your inventory dollars are you spending on drill bits, and how much space do they take up in your shop?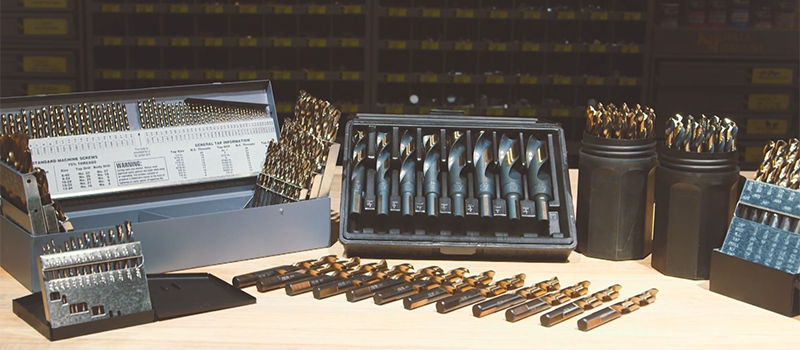 A drill bit like the
Super Primalloy
helps resolve these problems, since it's constructed with superior steel and designed with special features to resist wear and increase service life. The maintenance length is 15% shorter, making it more rigid and less prone to breakage. And the Super Primalloy performs well on a variety of materials, from various types of steel to a broken bolt. These last longer and require fewer bit changes, which saves you time and money.
Abrasives
If you do a lot of cutting or grinding, you know abrasive wheels usually aren't made to last. They wear out quickly, meaning you need to continually replenish your supply as well as deal with downtime when you need to change them out. To increase efficiency and decrease downtime and inventory costs, look for abrasives that have a stronger construction and work on a wide variety of materials.


The DiamondX Cut-Off Wheel, for example, has a diamond abrasive grain that lasts up to 40 times longer than conventional cut-off wheels and performs on an almost unlimited range of materials. The DiamondX Grinding Wheel lasts up to 60 times longer than conventional grinding wheels and also works on almost any materials. Both offer consistent performance, meaning there is no reduction or change in wheel size or shape with use.



Cost-wise, the
DiamondX
is pricier than standard wheels, but because it lasts longer – thereby reducing your need to restock – and requires fewer wheel changes. The upfront investment saves you money overall as well as time. It is truly a case of getting what you pay for.
Fasteners
All cap screws are the same, right? Think again. If you're doing heavy-duty jobs, you need fasteners that are up to the task. That means the right grade and matching components.


For example, the

KM-USA High Head Grade 8 Cap Screw

line has many features that make it a high performing, superior fastener. One of the most important features, however, is that it's American-made and 100% traceable to the raw materials. Why does this matter? It matters because you know where the steel is coming from and can verify its quality. It's not produced in a faraway land from untraceable materials.



This line has matching components as well, ensuring safety and security. Keeping matching components in your inventory means you never have to waste time sorting through mismatched components to complete your fastening system.
Paint
How many cans of spray paint do you use for your work? Depending on the size of your project, it could take several cans to get good coverage. Not only is it wasteful, but all those cans take up a lot of space. Using a paint that offers better coverage, like
Ultra Pro-Max
, means you need fewer cans. Ultra Pro-Max contains more solids than standard spray paints, meaning you can get the coverage with one can that would take two or three cans of other brands.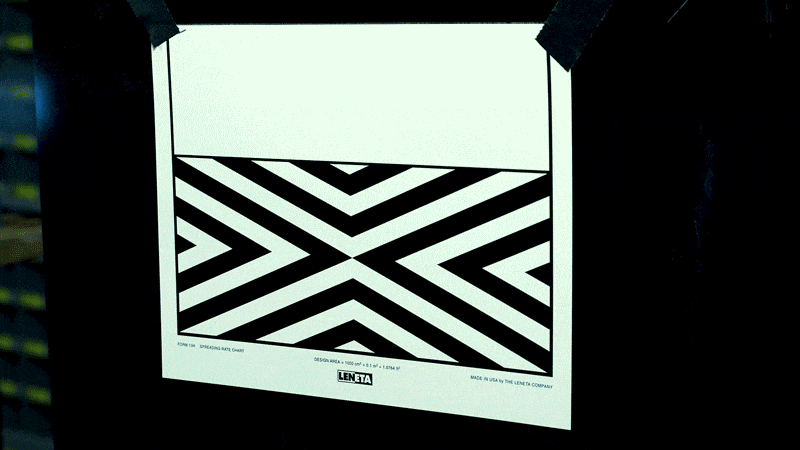 Needing less time to paint allows you to move on to other projects faster. And needing fewer cans means you don't need as much storage space for your paint. Ultra Pro-Max is another great way to increase the efficiency of your shop.
Of course, none of these products will help your shop function more efficiently unless you have the storage and organization you need.
Materials Management
Are any of these problems familiar?
You have products and tools scattered around with no designated place for anything.
You have unlabeled or mislabeled bins.
Your Grade 5 and Grade 8 fasteners are mixed together with no coordinating washers or nuts.
You waste precious time searching for what you need.
You're not sure if you have what you need, but it's less of a hassle to run out to the hardware store to buy it.
If you struggle with any of these issues, a
Materials Management System
(MMS) is the solution. The MMS process starts with a free shop analysis to review your inventory and determine the best organization plan for your needs.
Once the organization plan is set up, you have the benefit of
Vendor Managed Inventory
, meaning your sales representative keeps your inventory organized and orders more of what you need (and nothing you don't). This helps you eliminate the hidden costs associated with disorganization, equipment downtime, restocking time, procurement time, issuing purchase orders, receiving orders and more. Think of it as an unpaid employee who comes to your shop to keep it stocked and organized, putting away product orders and ordering any inventory that's running low.
Now that's efficiency!